Hello o/ I find myself in need of a skin for a recent artwork that I did, depicting the ball gown that Dorothy will be wearing to the upcoming event, which is a masqerade.
Here's the piece that I did. [excuse the fact that she's missing half her arms, I forgot and am fixing it...]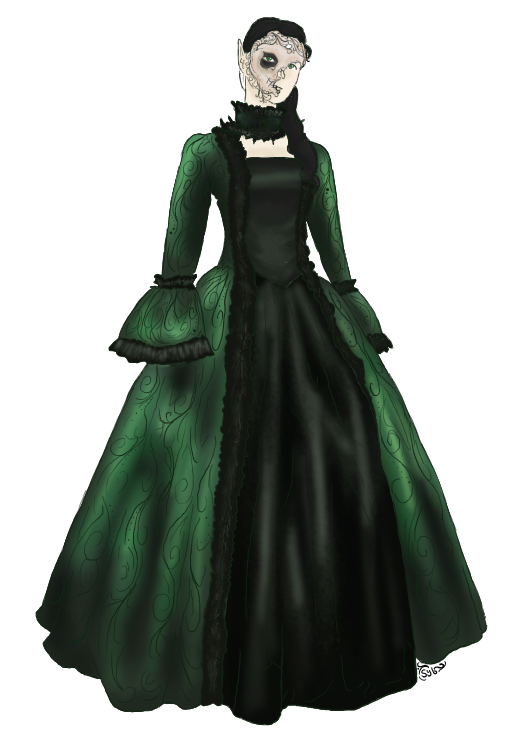 Interpret it as you will, the markings on the gown are not necessary to try and depict, I know thats a bit much for pixels, but I need to representation of the colors, the black front and green around, with the black lace around the elbows and choker.
Ill also need the mask to be added in [It can just be a bone mask, doesn't need the fancy decoration cuz pixels], and the hair to be moved around the shoulder the way it is here. I can also post Dorothy's original skin so you have a color reference for her skin tone and hair & eyes etc.
If you want to try and throw something like a skraag skull on the back thats fine but you dont have to.
If you're interested in doing this, show me a few examples of your work and offer what sort of price you'd be looking for, I'm rather flexible in budget.

<- Original skin