Lord of Altera
Legend

Name: Querig Tryggvi Strand
Full Titles: Chieftain of the Strandir, Earl of Stoltfar, the Terror in the Snow, Warrior-Priest of Theodra
Nickname/Alias: Tryg (everyone), Sugar (Odette)
​
"Wisdom Guide Our Strength."
​
<

KEY INFORMATION

>
Age: 45
Gender: Male
Race: Human
Social Status: Chieftain
Sexuality: Heterosexual
Height: 6'0"
Weight: 180 lbs.
Date of Birth: 18th of Springrise
Date of Death: --
Homeland: A northern village of the taiga
Current Home: Stoltfar
<

PHYSIOLOGY

>
Build: Quite strong, well-muscled
Hair: Brown, mid-length with the front bangs pulled back into a neat tail, like this-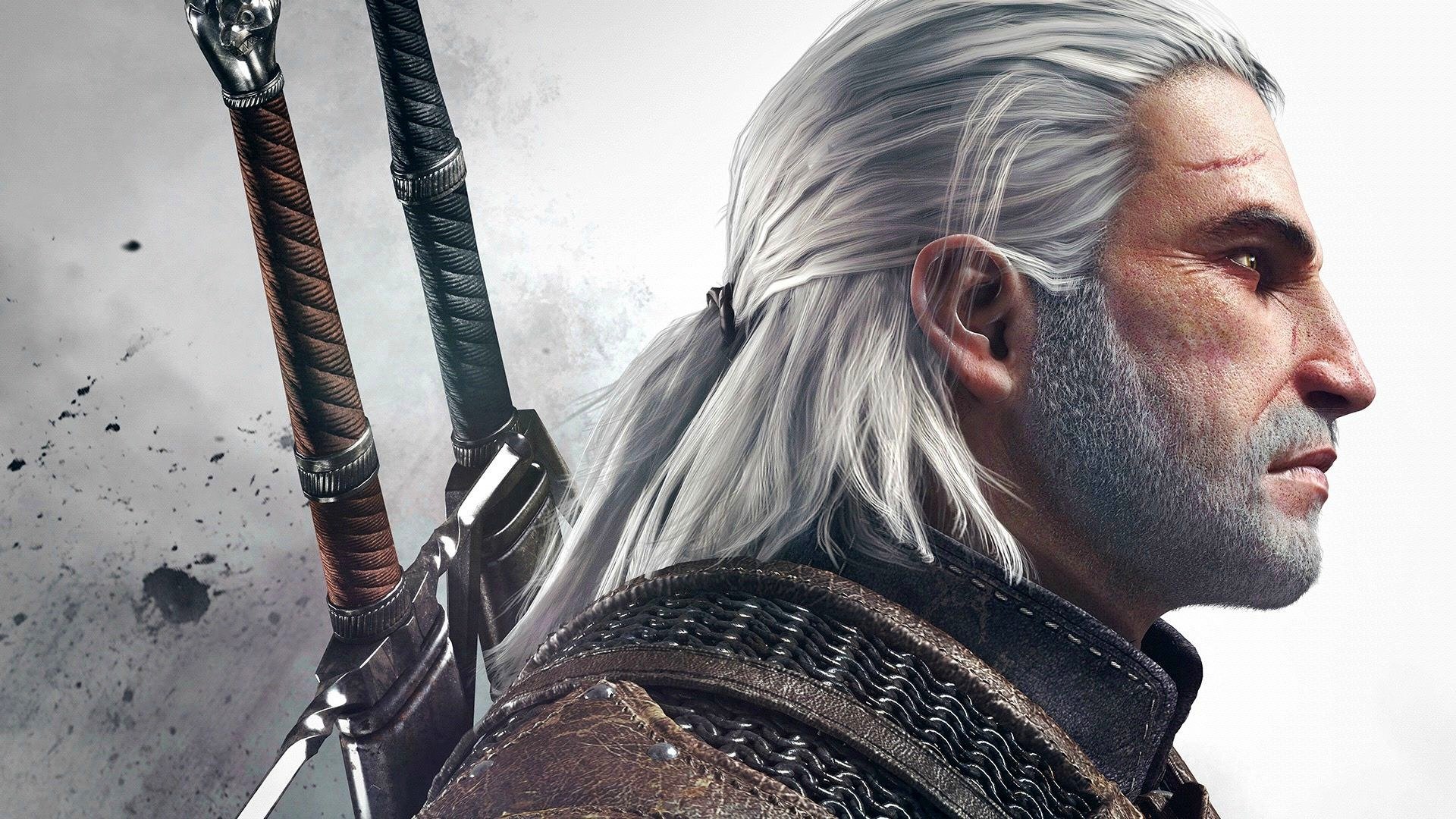 Eyes: Green
Skin: Somewhat pale, a typical northern skin tone
Identifying Marks:
+ The blue-purple tattoos of various words and phrases on his right arm, the largest and most obvious of which is the name "Sarah".
+ Two notable long scars, like claw marks, run through the tattoos.
+ A scar on his upper left arm from a stab wound.
+A dark scar in his side from being gored by a monstrous stag
Appearance: He usually wears a neutral expression, seeming somewhat reserved, though his eyes are as sharp as ever.
Clothing:
+ A black tabard with blue trim that he wears over hard leather armor. He wears a thick robe-like cloak of blue-grey felt and bearskin over this. Usually worn.
+ A snow camouflage cloak sewn from white rabbit pelts. Worn situationally.
​
Weaponry:
+ [Snowfang, the Unyielding]- family longsword


The dark steel grip is shaped like a wolf head; it's eyes set with quartz. The grip has been shaped to comfortably fit either one or two human hands and its core consists of dense stag antler, covered in high quality 'Witcher III fiend' leather. The rectangular arms of the dark steel cross-guard have been sanded, polished and inscribed with the words "Wisdom Guide Our Strength". The master-crafted dark steel blade of the longsword is 100 centimeters long with a gradual profile taper and is inscribed with a set of runes in no known language.

+ Steel war ax
+ A hunter's bow made from wendigo antler
+ A dirk hidden on his back
+ Roundshield painted with the blue and black of Stoltfar
​
Divine Favor - Sacred of Theodra:
+ [Tier I - Boon] Hound: Once per week an astral wolf/stag can be summoned to guide the user towards a specific quarry that is named upon summoning. The animal may not interact with the mortal plane. It always arrives at its target approximately one minute after being invoked; it moves at a leisurely stroll if nearby, but appears as little more than a flash of ghostly fur if it's asked to find something across the continent. Once the quarry in question is spotted by it, the spirit disappears. The spirit cannot be seen by the targeted quarry, but is visible to everyone else.
+[Tier II - Artifact] Huntress's Thread: A silvery, slender bowstring that seems to offer some guidance to arrows flung with it. It seems to possess some will of its own, freely shifting to string bows of any size. Rolls against monsters, beasts, or other event foes gain a +3 modifier.
+[Tier III - Spell 1] Detect Good or Evil: As it says- search for a Holy being, Undead, Beast, or Demon in an rp range. Can estimate how many of that kind, and from which direction. [Thought | must choose only one from the list - Once per day]
+[Tier III - Spell 2] Aura|Unease: Emit an aura in a speak range. Players will generally feel unsettled in your presence and a glow emits around your head for the duration of a speech, threat, or held conversation. Can be visually thematic to a color of whichever neutral/evil god you worship. Players around you will feel uneasy. Effect doesn't work on characters extremely violent towards you when enraged. [Thought - Once per day]


Prized Possessions:
+ A very worn stone arrowhead which he wears as a pendant on a string around his neck. He never takes it off except to rest, and even then sleeps with it under his pillow or cloak.
+ A gold band ring on his right hand that he always wears.​
Pets:
+ Finn, the husky
Hygiene: He bathes regularly.
Voice: Eomer's voice

<

QUALITIES AND FLAWS

>
Strengths:
+ Loyal
+ Honorable to those who would return it
+ Decisive
+ Observant
+ Patient
+ Loving towards his family
+ Strong fighter, archer and hunter
​
Fears:
+ Losing his family
Weaknesses:
+ Cold and merciless
+ Cynical of much of the outside world
+ Rarely wears heavy armor in favor of better mobility
+ His right knee is injured and will never fully heal. He can't put excessive weight on it.
​
Intelligence: He can read common, his writing is average. He's clever and observant.
Languages:
+ C
ommon (fluent)
+ Elvish (very basic, limited)
​
Profession:
Huntsman, Earl/Chieftain, Warrior-priest
<

ETHICS AND MOTIVATIONS

>
Personality: The Earl of Stoltfar is strong-willed, blunt and bears a vicious attitude like an animal. He almost always has a sharp look in his eyes and a slight grin. He loves his family and his close friends deeply, and the slightest threat towards them will provoke him. Any violation of his trust is nigh impossible to repair. He lives by a strict code of honor, but he will always put the good of his people before that code if he is forced to do so. When he is in a good mood, he is an energetic and charismatic man who loves drinking, dancing, storytelling and fighting.
Religion or Cults:
+ Theodra [Devoutly Followed, Priest]
+ Shalherana [Secondary, Deeply Respected]
​
Alignment: Neutral Good
Short Term Goals:
+ Connect with hunters and faithful of Theodra across the continent
Long Term Goals:
+ Build a following
+ Build a legacy
<

TRIVIA

>
Favourite....
Place: Stoltfar and the Frostpoint Peninsula
Pastime: Either hunting or talking to people he likes
Food: He'll eat anything
Drink: Mead
Colour: Partial to green
Animal: Dogs/wolves
​
Least Favourite...
Place: Anywhere that's tightly confined and makes him feel trapped/claustrophobic
Pastime: Politics
Food: He'll eat anything
Drink: Plain water
Colour: (see above)
Animal: Spoider
<

BACKSTORY

>
Find out in-game.
​
<INSPIRATIONS>
Rook from "The Banner Saga" and Eddard Stark, Jon Snow, and Tormund Giantsbane from Game of Thrones.

My in-game name is: French_Roast​
Last edited: