Secretly Elz
Retired Staff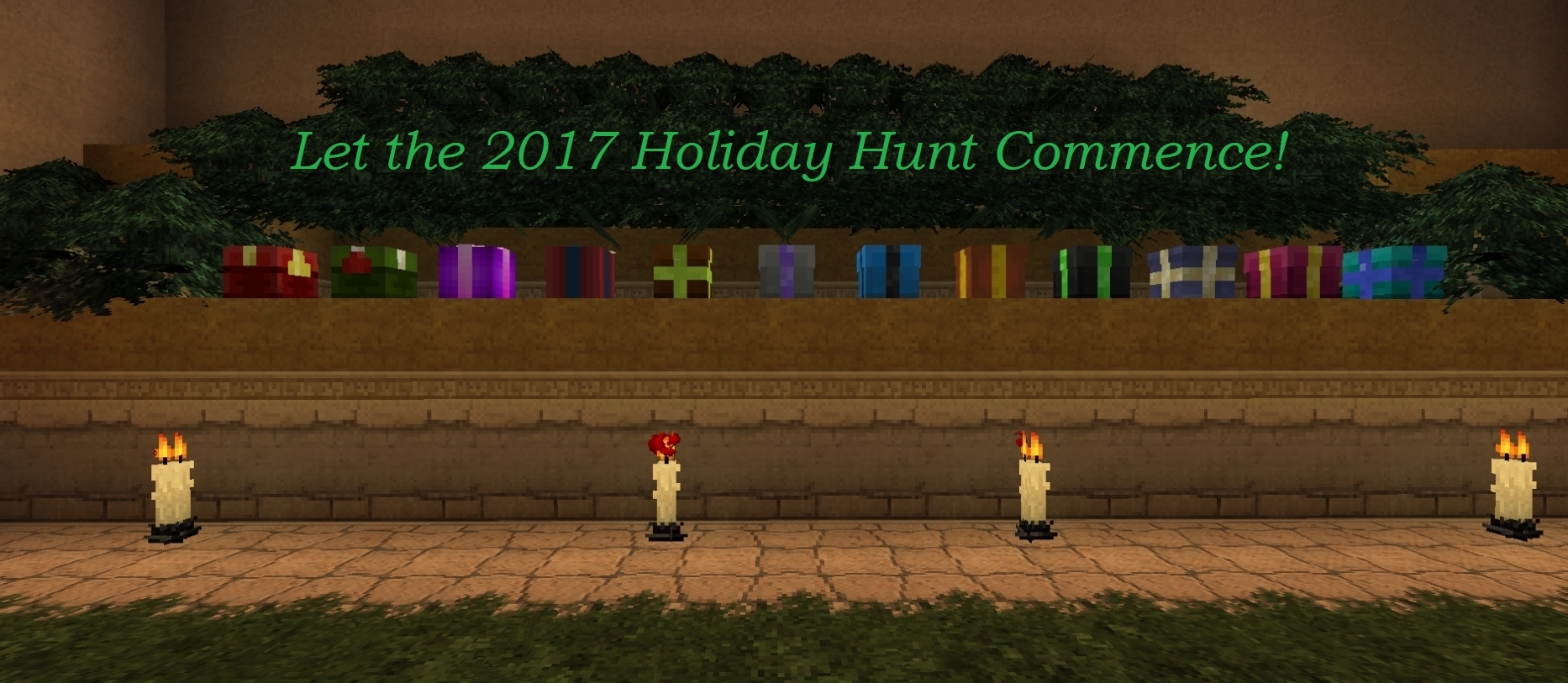 HELLO LOVELIES!
The holidays are fast approaching, so I'm here to bring you a seasonal contest! The concept is simple. There are twelve festive packages that are set to drop from twelve random block/entities. All you have to do is find all twelve packages and message me for a reward!

Sounds easy enough, right?
Well, some are going to be more common than others. Others are going to be a lot more difficult for various reasons. I can be festive and have a little bit of a Grinch in me too, can't I?

When you get all twelve, message me and we'll meet up in-game. I'll take your presents and add a custom lore text to them so that you can't just pass them along to your friends for them to claim.


I will either
close the contest on
December 26t
h
OR
after 10 people have claimed the reward
. Whichever comes first. After that, the heads will no longer drop. In fact, the presents will no longer be obtainable in game EVER AGAIN. So these will be unique and rare items to hold on to!

What's the reward for the contest?

Find all twelve gift packages and receive 20,000r!
Winners:
- Immerael
Lady Alec
Heie
Kajuit


Package 1: The gift for the tinkerer at heart
Package 2: The perfect present for a blossoming arborist
Package 3: The package has a distinct floral scent to it
Package 4:This gift is good to use in soups!
Package 5: After unwrapping it, it seems to be a replica of a cabin.
Package 6: A puuurfect gift for your feline friends.
Package 7: You can see the glint of some sort of blue jewelry inside.
Package 8: It's slightly reminiscent of spring
Package 9: A smooth sort of stone seems to glisten from within the package.
Package 10: A great gift for a warm summer's evening. Goes great with tea.
Package 11: The box seems slightly warm to the touch.
Package 12: A beautiful glow seeps through the wrappings of the gift.
​
Last edited: